Imagens de 2008

Boas Festas!! Boas Férias!!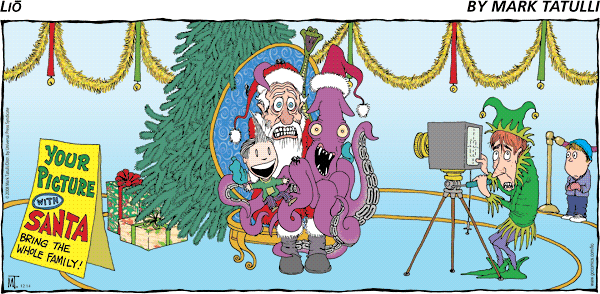 Sua foto com o Papai Noel! Traga toda a família!
---
Cartoon by Signe Wilkinson
---
---
Piled Higher and Deeper (PHD), de Jorge Cham.
---
Cães de colo…
---
(Fiquei muito contente por você ter concordado em me encontrar pessoalmente. Existem coisas que não podem ser ditas em 140 caracteres. Original em Noise to Signal)
---
Severino Silva bloqueia o espanhol Jose Lopez à frente do goleiro brasileiro Fabio Vasconcelos Ribeiro em disputa pelo campeonato de futebol de cinco no dia 9 de Setembro de 2008. O Brasil venceu a Espanha por 1 a 0. Foto de Frederic J. Brown/AFP/Getty Images. Veja a página do Boston Globe com outras fotos da Paraolimpiada de Pequim.
---
Maria De Stefano, Glass Forest, vencedora da National Science Foundation 2008 Science and Engineering Visualization Challenge.
---
Peter Gibson, "Roadsworth", A arte das ruas (via Obvious).
---
---
Gapingvoid, por Hugh MacLeod (via Comics)